Teachers may be interested in more self-paced Canvas learning management system (LMS) training before August. Share these resources with them while the time is right to learn at a more leisurely pace.
Teachers with some Canvas Training:
Use this Canvas Field Guide registration link to create your Canvas Network Account using your HallCo email address. Use the Join code below to enroll in the Canvas Field Guide course.  What is the Canvas Network?
The Join code is: ****** (see your BLaST leader for the code)
Once, registered, click HERE to access the Canvas Field Guide Course.
Teachers new to HallCo/Canvas:
Access the Help>Training Services Portal. If you are new to this, find a Canvas Guide HERE.
​​​​​​​​​​​​​​​​​​​​​​​​​​​​Under Learning Library complete the learning pathway "K12 First Day Ready." A series of four badges will be generated for the participant. One certificate will be generated upon completion and could be collected by the school.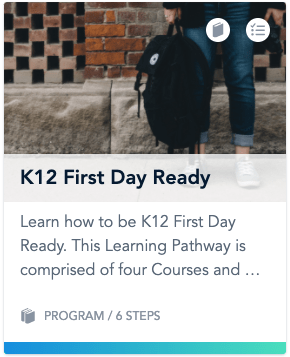 0
0
Balbino Vlastimir
https://elearning.hallco.org/wp-content/uploads/2021/04/eLearningLogoPNG.png
Balbino Vlastimir
2020-06-24 12:05:54
2021-05-17 15:51:30
Two Fresh Resources for Canvas Training